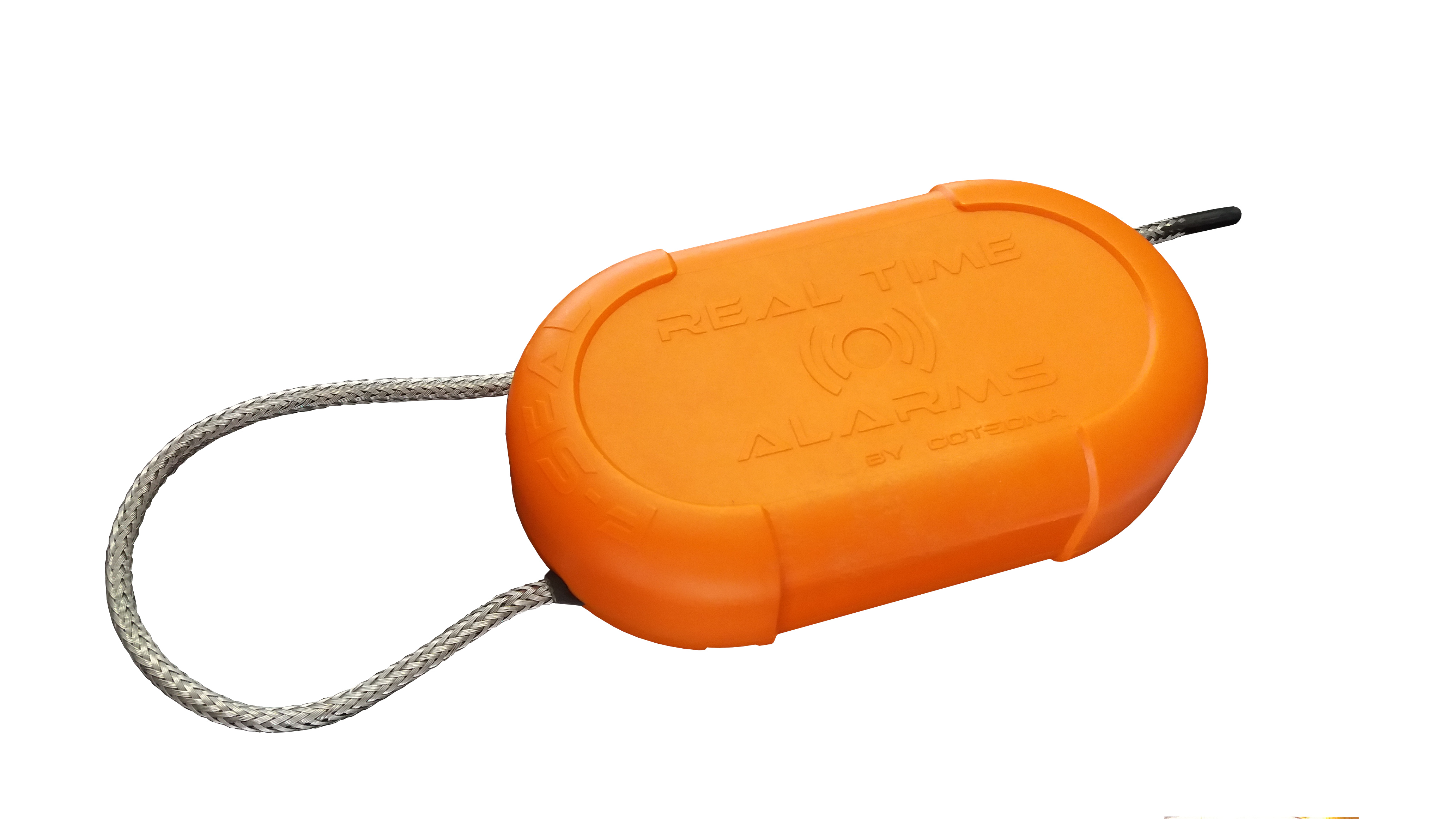 Smart container logistics security Seal
Based on Clover-Sense innovative RF platforms, this advanced electronic seal ensures that ever-increasing cargo loads also have far greater protection. These seals, combining Clover-Net, LoRa and NFC communications, and mechanical parts with sophisticated sensors, deliver a highly cost-effective solution for the cargo industry.
F-Seal is reusable and ensures that cargoes can be monitored in real time, both in transit and storage, from dispatch to final delivery. It makes every cargo load responsive throughout its journey. At close range, it sends and receives data to readers via NFC transmissions. During transportation, it uses short range frequencies to send period Keep alive beats and device status towards truck tracking systems. At long range, LoRa capability provides remote event from any place to verify whether seals have remained uncompromised or not.
Real-time monitoring
While equipped of NFC, this electronic seal is continuously connected thanks to both spontaneous transmissions and full 2-two communication, either in middle and long range (FSK and LoRa). This tracking and sealing verification process is undertaken at every potential data collection point: in storage areas, exit/entry checkpoints and even in transit.
Secure
As critical in the communication chain, this device insures security by using AES 128 mechanism. Moreover, F-Seal generates immediate alarms in case of cable cut, tampering, grabbing, device opening, motion detection and so on.
Read more :