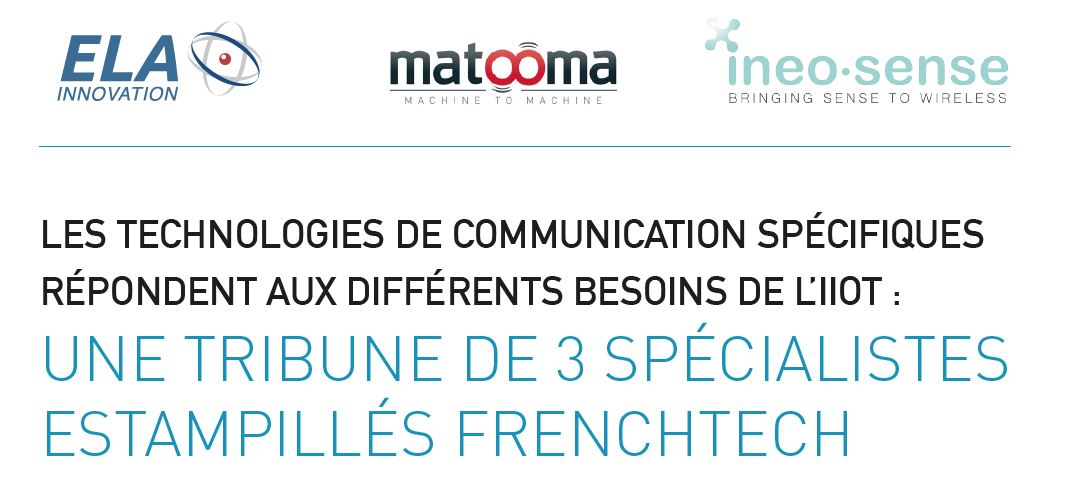 How tackle differents needs of the IoT
The Internet of Things is one of the most active ecosystems of today's innovation. At the heart of this market are many companies, start-ups and different technologies. In order to provide a global perspective, three owners of FrenchTech companies, each specialized in one type of technology, decided to analyze the capacities of each of them in the form of a guide. ELA Innovation is a specialist in active RFID, Matooma is a specialist in operated networks and Ineo-Sense is a specialist in low-speed broadband.
These technologies, from the point of view of their developers, will collaborate in a complementary way to the development of the internet of objects and specifically its B2B segment, the Industrial Internet of Objects commonly referred to as "IIoT" (Industrial Internet of Things) . The objective of this forum is to guide the reader in order to help him choose the appropriate network for his use case. The guide covers various technical criteria detailed by the editors and supported by concrete examples of application.
Tribune IIoT protocoles radio – ELA Innovation-Matooma-Ineo